Peraduan Hari Kopi Sedunia
Dapatkan T-Shirt Edisi Khas Sempena Hari Kopi Sedunia @ 1 Oktober 2023.
Pelanggan hanya perlu selfie kreatif dengan sebarang produk Richiamo Coffee bermula 1-5 Oktober dan pemenang akan dipilih berdasar gambar kreatif yang dimuatnaik ke IG Richiamo Coffee.
Hanya terhad 300 pemenang sahaja.
Ice Blended Salty Red Velvet
It's a bit 𝒔𝒂𝒍𝒕𝒚 yet deliciously 𝒄𝒓𝒆𝒂𝒎𝒚, can you guess? It's the new seasonal drink, 𝑰𝒄𝒆 𝑩𝒍𝒆𝒏𝒅𝒆𝒅 𝑺𝒂𝒍𝒕𝒚 𝑹𝒆𝒅 𝑽𝒆𝒍𝒗𝒆𝒕✨❤️🧁. It's a unique combination of salty and sweet, with a hint of red velvet flavour. It's perfect for those who want something different from the usual coffee drinks.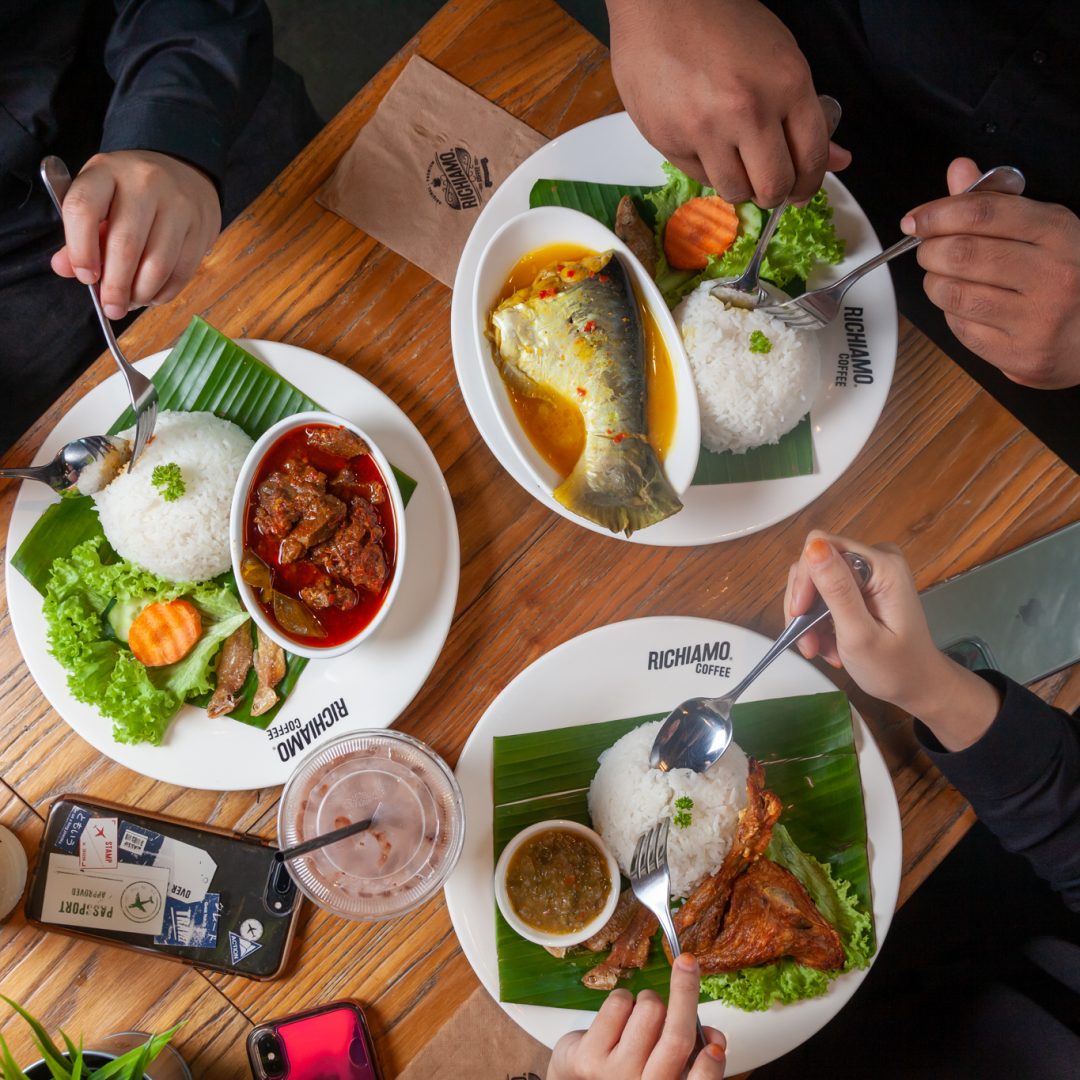 MASAKAN TRADISIONAL MELAYU
Ikan Patin Tempoyak, Asam Pedas Daging, Ayam Kampung Sambal Hijau dan banyak lagi.
Jom minum petang cara kita, nikmati Murtabak Raja, Keropok Lekor atau Lemang dengan Rendang bersama Caffe Latte atau Cappuccino.